Social Landlords
"It's Only A Few Quid"
March 2009 was an amazing time for Shontal. We performed "It's Only A Few Quid" (IOAFQ) for the first time at the launch of the North East Illegal Money Lending Team's event at Wynyard Park.
Now many authorities throughout the country and beyond are aware of the devastation caused to families and communities by these individuals.
We were delighted to be awarded further funding in 2012 to update and turn IOAFQ into a dedicated piece of theatre, designed to raise awareness amongst professionals and to generate intelligence for the team from the community.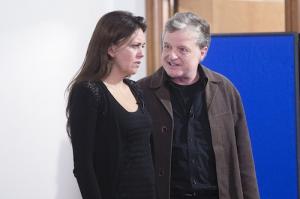 We are regularly supported by the IMLT, they are happy to attend as many events as possible to help educate and update groups, (and us!!)
We had an amazing couple of days when we were invited to present the play in Brussels, performing to a conference on financial inclusion, with attendees from Italy and Finland, as well as from universities and institutions throughout Belgium. The response was excellent, and there was great interest shown in the work done by the IMLT.
Who we've worked with:
Affinity Sutton
Cestria
Coast & Country
Dale Valley
Derwentside
East Durham
Endeavour
Fabrick
Gentoo
Homes for Northumberland
Housing Hartlepool
Hyde
Isos
New Charter
New Linx
NomadE5
North Lincolnshire
North Tyneside
Northampton Partnership Homes
Northern Housing Consortium
Town & Park
Tristar
Two Castles
Wansbeck
Wear Valley
Wrekin
Wrexham MBC
Yorkshire Homes
Your Homes Newcastle