A Short History of Shontal
In January 2006 I decided to start my project, 'Financial Literacy using Live Theatre'; my background was previously as a debt specialist in the free advice sector for 11 years. I was convinced that more work needed to be done on debt prevention through education and I also wanted to enjoy what I was doing again.
Working with actors, we look at the issues surrounding people and debt, whilst being entertained. Our work is based firmly on the aims and principles of TIE (Theatre in Education) and is something the audience never forget.
The challenge was to make it viable, look at the costs and the obstacles of getting it into community groups and schools.
We have been very lucky. Initially the UnLtd charity gave us enough money to put on our first performance, and then from those people who came along, we were fortunate enough to be passed onto Barclays Bank plc, who funded us to deliver the project to over 40 groups across the North East. Then in December 2008, Barclays kindly extended their funding for us, to cover those groups working with 16 - 25 year olds.
As a debt advisor I was able to take on about 100 new clients each year and maintain about 100 ongoing cases, between September 2007 to date our group performed over 800 times to some 35,000 people.
We are a Community Interest Company, Limited by guarantee, and I would like to thank the people who have not only supported us, but who have consistently got their hands dirty for Shontal. This has allowed us to spread our wings nationally, and on one occasion we travelled over to perform at an Illegal Money Lending conference in Brussels.
Doug Cowx - Director
Key Dates & Events
Shontal 1705 First Registered
2 November 2005
First Performance
24 April 2007
Registered as CIC
19 September 2007
First paid performance
22 September 2007
Since then 700 performances have taken place, regionally, nationally and internationally.
Here are some of the highlights:
pfeg (Personal Finance Education Group) tour of schools across the North of England - June/July 2010
Trip to European conference on Illegal Lending in Brussels - September 2010
National tour for Affinity Sutton Housing Group, to raise awareness of the dangers of financial abuse of elders - September/October 2011
Supported summer scheme for 13 - 19 year olds to develop their own script and put on performance to invited audience, over 5 weeks, part of the 1st Call Hyndburn Big Lottery Improving Financial Confidence project - July/August 2013
Who Are We?
We are a small group of people with varying backgrounds, working in and around theatre, and in the financial literacy / inclusion sector.
Doug Cowx - Director and Session Facilitator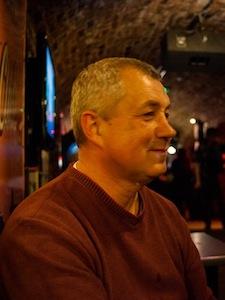 Previously with Costain Civil Engineering, Merz and McLellan Consulting Engineers and Ready Mixed Concrete, finished as an Assistant Management Accountant, after 11 years in the Free Advice Sector where i specialised in Debt Advice, I started Shontal, my main aim being to work on debt prevention through education, using live theatre to reinforce our work in schools and the community.
Debbie Owen - Writer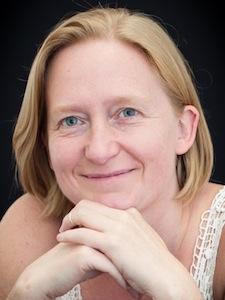 Debbie Owen has been a TV, Film and Theatre Scriptwriter since 2003 and, since 2012, has been writing Forum Theatre for schools, colleges and community projects, alongside Doug. Shontal prides itself on only delivering work that comes from a solid foundation of expertise - as an ex-Psychiatric Nurse, Debbie expands Shontal's offering into the delicate, but vital subject of Mental Health.
Cheryl Marie Dixon - Performer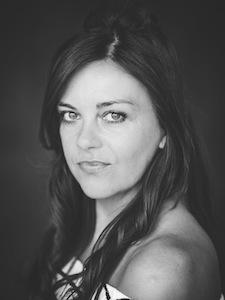 Cheryl joined in 2007 and now takes the lead role of 'Gill' in 'It's Only a Few Quid' as well a devising and writing 'Rat Trap' along with Doug and Pete.
Rachel Glover - Performer
Originally from Leeds, Rachel moved to the North East to train at Northumbria University, studying Performance. Since graduating she has worked as a freelance performer, facilitator and stage manager throughout the region, and is now pleased as punch to be working with Shontal.
Gary Cole - Performer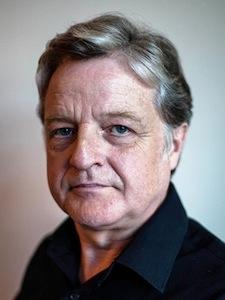 Gary joined Shontal in 2009 and is enjoying travelling the country with us. He has worked in a variety of positions in business and the arts as an actor and manager and was a founder member of a community arts company in Suffolk. Gary is excited to be working with Shontal in these challenging times.
Samantha Bell - Performer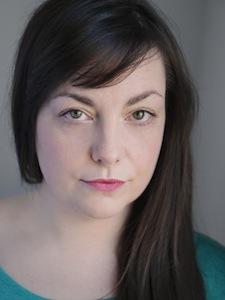 Samantha joined Shontal in 2012 as 'Trish' in It's Only a Few Quid. She has since played the lead female roles in Bust and One Family Story. Samantha studied at Rose Bruford College and has completed acting courses at New York Film Academy and the Penny Templeton Studio, New York. Most recently she has performed in Write Stuff at Live Theatre and before that she performed a monologue from Cooking With Elvis at the West Yorkshire Playhouse MonolgueSlam. Prior to this she worked with Precious Cargo Theatre Company on their promenade theatre piece If Words Weren't Free and in 2015 she completed a national tour of Cyrano De Bergerac with Northern Stage, Newcastle and Royal & Derngate, Northampton.